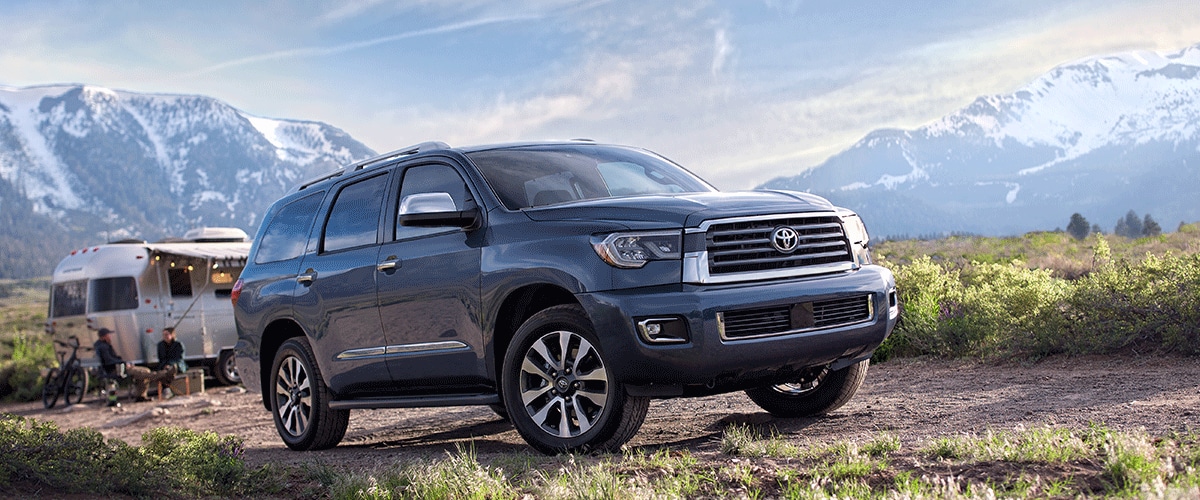 The 2020 Toyota Sequoia Delivers Brute Force
and Bold Luxury in One Package
When you think of full-size off-road SUVs, you probably think about rough-and-tumble utilitarian land barges that are all power and no refinement. The 2020 Toyota Sequoia bucks that trend by offering a powerful V8 engine inside a full-size three-row SUV that can be decked out in high end features and the latest technology. Find yours at Rudy Luther Toyota today!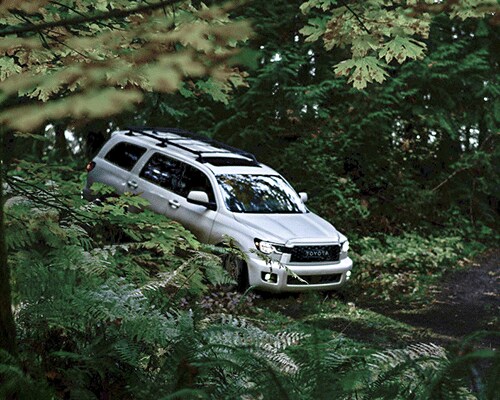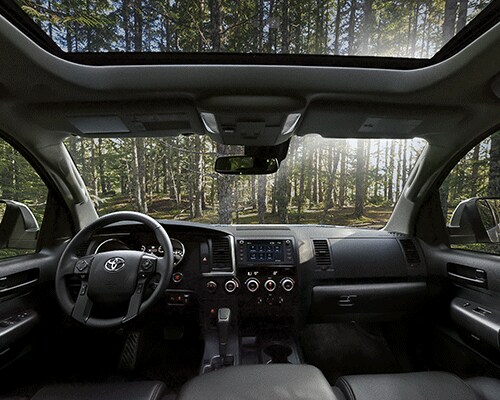 Powerful Capability
The 2020 Toyota Sequoia is powered by a 5.7-liter V8 engine that pushes 381 horsepower and 401 pound-feet of torque through either rear-wheel drive or a 4x4 powertrain. With rear-wheel drive the Sequoia can tow up to 7,400 pounds while the added weight of the 4x4 system drops that figure to 7,100 pounds. Either way you'll have enough grunt for most average boats and small campers to come along for the journey.
Advanced Technology
With the Smart Key System, simply walking up to your Sequoia is enough to unlock the doors when you grab the door handle or lift gate. Push-button start allows you to start the engine, and all you have to do is make sure the key is somewhere on you to make it all happen.
Apple CarPlay and Android Auto are also available to help keep you easily connected, and you'll even have Amazon Alexa capability to give you real-time weather and traffic updates that keep you ahead of the curve.
A Luxurious Interior
The Sequoia doesn't just offer comfort - it makes it a standard feature. The front seats in every 2020 Toyota Sequoia model are both heated and ventilated to ensure direct comfort control no matter the conditions. This comes along with multi-zone automatic climate control and a sliding moonroof that allows for both fresh air and light to liven up the cabin space.
Visit Our Dealership Today!
Our team is excited about the 2020 Toyota Sequoia and we know you will be too.
Simply pay us a visit and take this versatile full-size SUV for a test drive today!