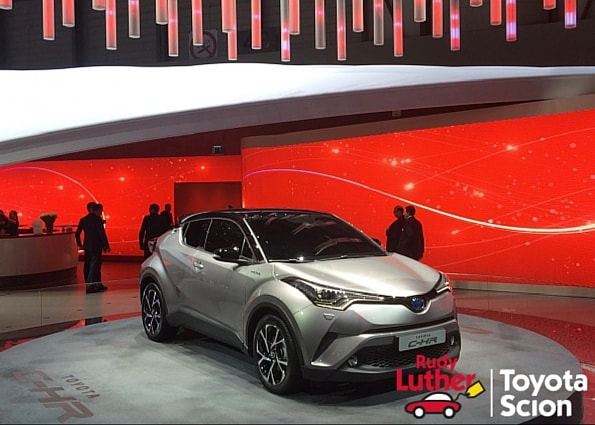 It's been a big year for Toyota. They unveiled the 2017 Toyota Highlander, the 2017 Toyota Prius Prime and the 2017 Toyota 86, and all three received huge praise from the press.
But let's not forget the weirdest one of the bunch: the 2017 Toyota C-HR. And when we say weird, we mean that in the best way possible.
Toyota's mostly conservative approach to model designs have long been a ticket to their success and customers' happiness, but with this brand's new crossover model, the company wanted to try something a bit different and see if fans liked it.
Good news: they did.
The 2017 Toyota C-HR has received critical acclaim since its recent announcement, thanks to its appealing exterior.
"It's got four doors and a hatch, but it's not a hatchback," says Andrew Gilleland, the vice president of Scion. "It's large, with room for five, but it's not a SUV. And it's got a fast-sloping roofline, but it's not a sports car."
Basically, the Toyota C-HR takes some of the best parts of several types of vehicles. And it's paid off.
"No more boring Toyotas," says Karl Schlicht, the executive vice president of sales functions with Toyota Motor Europe. "This shows that we have the capability and the desire to change our design language and be more aggressive, polarizing and not try to be kind of vanilla for everyone. If that upsets a few people, that's alright. We also want people to love the brand."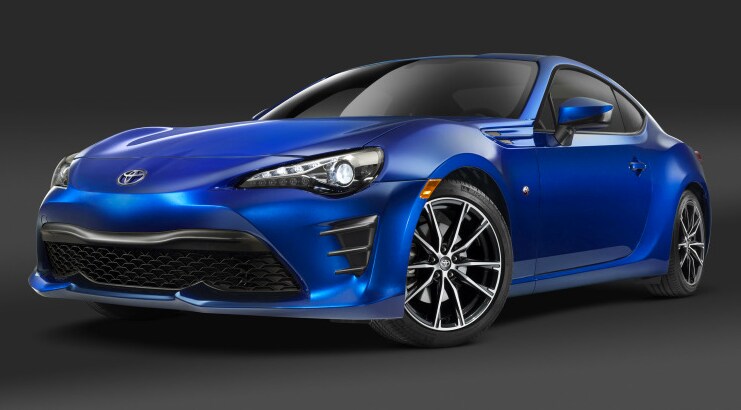 This isn't the first time that Toyota has strayed from its comfort zone in the past year. The 2017 Toyota 86, which was originally supposed to be made for Scion, is set to be the lone true sports car in the lineup. For those looking for a reasonably priced and fun sports ride, this is going to be the one for you.
If you'd like to read more on the latest Toyotas,
click here.
We're also always posting news about the latest from Toyota. Follow us on our
Facebook page
for more!
Contact our Toyota dealership in Golden Valley, Minnesota
for more information. Are you looking for the
2016 Toyota Camry
for sale in Minneapolis, MN? Let us know.
Looking for the 2017 Toyota Prius Prime for sale in Minneapolis, MN? It's coming soon to our Toyota store.
Click here
if you're looking for Toyota service in Minneapolis, MN.
Click here
if you're looking for
Toyota parts
in Minneapolis, MN.
Click here
for directions to our Scion dealership in Golden Valley, MN. Are you looking for Scions in Minneapolis, MN? Reach out to us.
Rudy Luther Toyota Scion is a Toyota and Scion dealership that provides new and used cars for sale to customers in Golden Valley and Minneapolis, Minnesota. We also sell to people in Crystal, St. Louis Park and Minnetonka, Minnesota.