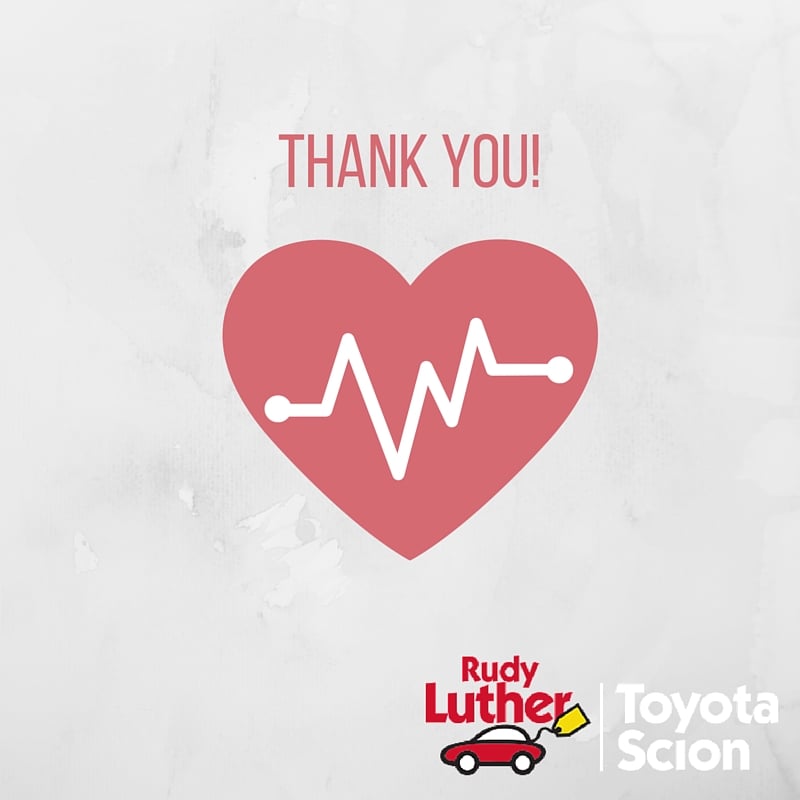 About 1 in 7 people who visit the hospital are in desperate need of blood. 4 out of 10 people are eligible to donate, but only 1 out of 10 actually do it.
If you do the math, some patients are left out. That's an absolute shame.
Our Toyota dealership takes pride in serving our community, and every once in awhile we host blood drives, and here recently it's gone incredibly well.
"We always try to find more ways to involve ourselves in community efforts," says organizer Scott Smith, who has been a longtime supporter of blood drives. "I believe this is a super important humanitarian act of charity."
Smith knew that blood supplies were quite low around the holidays, so he emailed several friends, family members and customers about the need and organized the event from there, which was held in December to benefit Memorial Blood Centers.
What happened after was a thing of beauty.
Smith and participants helped save 57 lives. With YOUR help, we gave people their life back and made their families happier than we could ever know.
If you're reading this and were a part of this, or have ever played a role in one of our charity events, we just wanted to extend a sincere THANK YOU for helping out. It means the world to us, and to those in need.
Please continue to participate in the future, because your support is everything!
Contact our Toyota dealership
in Golden Valley, Minnesota for more information. Are you looking for the 2016 Toyota Camry for sale in Minneapolis, MN? Let us know.
Click here
if you're looking for Toyota service in Minneapolis, MN.
Click here
if you're looking for Toyota parts in Minneapolis, MN.
Click here
for directions to our Scion dealership in Golden Valley, MN. Are you looking for Scions in Minneapolis, MN? Reach out to us.
Rudy Luther Toyota Scion is a Toyota and Scion dealership that provides new and used cars for sale to customers in Golden Valley and Minneapolis, Minnesota. We also sell to people in Crystal, St. Louis Park and Minnetonka, Minnesota.