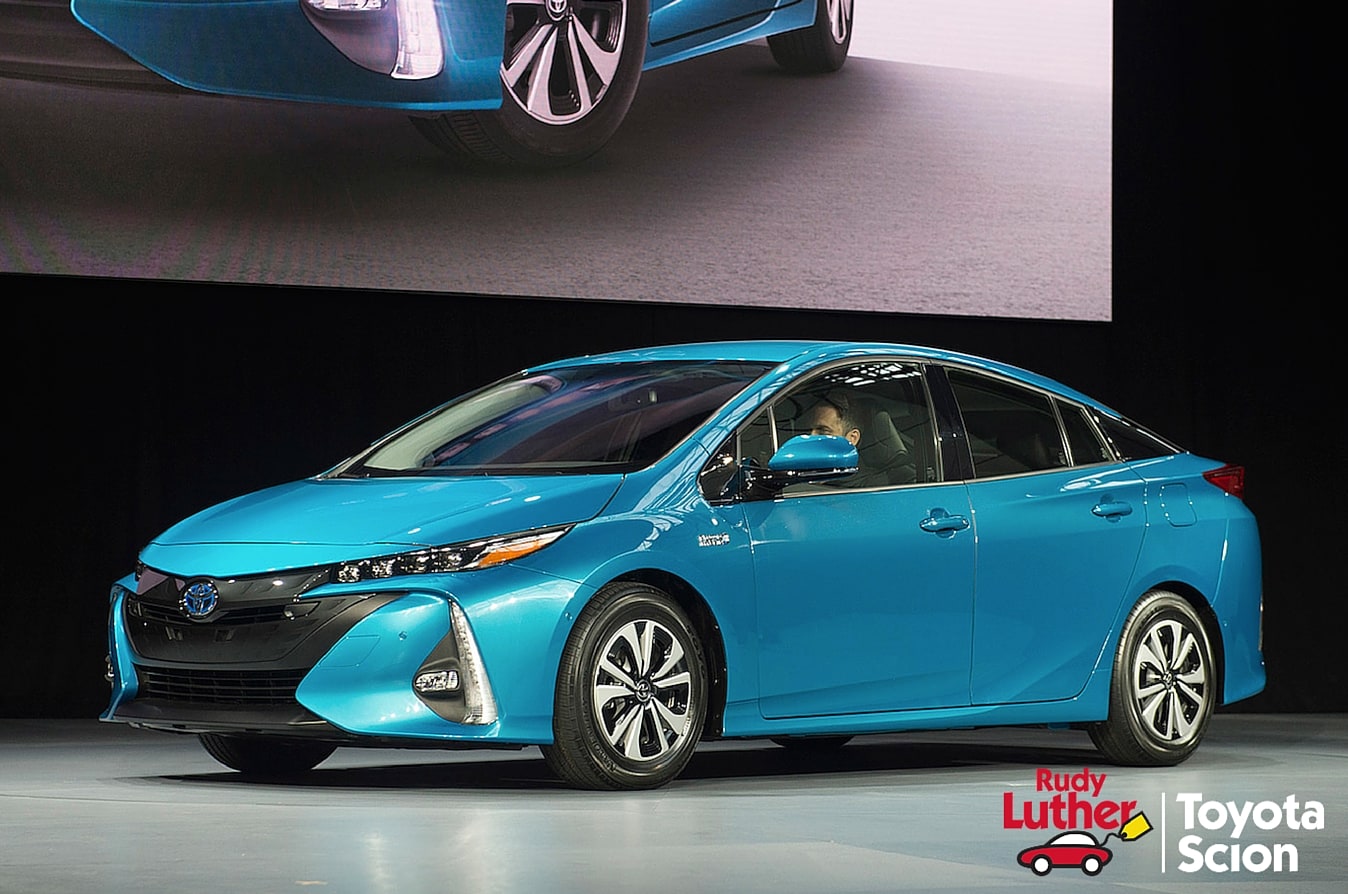 It's an exciting time in the Toyota camp. Today the company released three fresh models to the lineup during the New York International Auto Show.
The Prius plug-in called the Prius Prime, the 2017 Toyota Highlander and the Toyota 86. Japan's #1 automaker seemed to steal the show.
Let's take a peek at the 3 new models.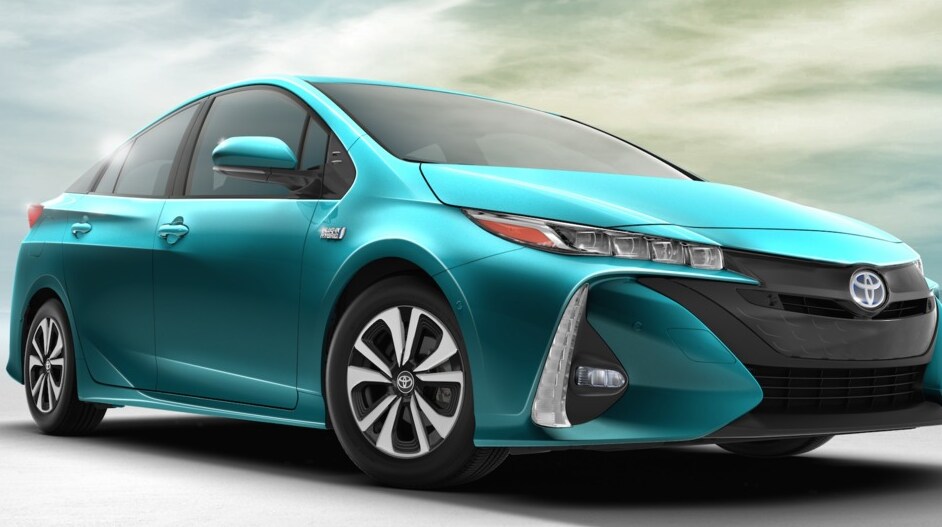 1) 2017 Toyota Prius Prime
"This might really be the best Prius yet, says popular news site Mashable. That's pretty high praise.
The Prime was the star of the show, without question. The reason for that is its drastically improved hybrid performance ratings. Toyota Motor Company estimates that the Prius Prime will deliver over 120 MPGe -- the HIGHEST rating of any plug-in hybrid in existence.
It can go 22 miles on a full charge before switching to gas.
"With the Prius Prime's 22 miles of electric range, over 50% of Americans can get to work and back home without using a drop of gas, and for those who can charge at work, that number jumps to 80%," says Toyota vice president Bill Fay.
No matter which brand you're loyal to, or what you think of the Prius, just admit this: that's impressive.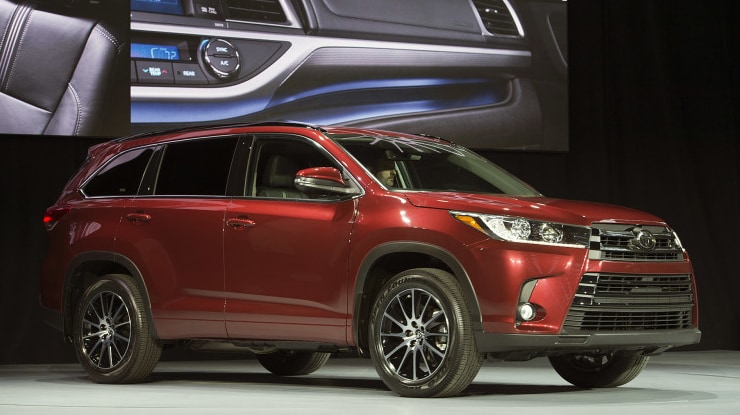 2) 2017 Toyota Highlander
A fresh grille and sportier look makes for a nice facelift on Toyota's popular SUV. But the biggest change is to the powertrain numbers. Its 3.5-liter V6 will get a huge boost in fuel economy. These digits have not been unveiled yet, but they will in the near future.
Safety was a major focus with the new Highlander model. It'll now come with Toyota's Safety Sense suite of tech features, such as Pre-Collision Warning, Automatic Emergency Braking, Lane Departure Warning, Adaptive Cruise Control and more.
With the 2017 Toyota Highlander, you're going to get a more family friendly SUV.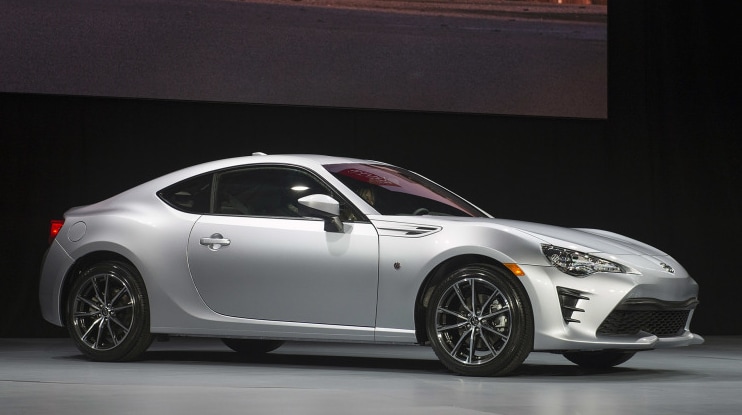 3) 2017 Toyota 86
We've got a brand spankin' new vehicle to the Toyota line. The funny thing is, this wasn't even supposed to be a Toyota. The 86 was originally released as a concept model for Scion and was announced it would go into production under Toyota's alternative brand, before making the change over to Toyota.
The company focused on making an efficient sports car with the 2017 Toyota 86, and boy did they deliver. Its aggressive styling, performance and technology ensures consumers that it's ready to hit the road full speed ahead.
Its 2.0-liter engine will produce 205 horsepower, 5 HP increase from the concept model. It'll also pack a 156-pound-per-ft. punch of torque.
Additional info will come along as we get closer to its fall release date.
Our Toyota dealership in Minneapolis, Minnesota is jumping for joy at this news. We cannot wait for these vehicles to arrive at our store, and for you to see them in person. Follow us on our
Facebook page
to stay up to date with all of the latest news, and whenever we get new models on the lot.
We hope to see you soon. Go Toyota.
Contact our Toyota dealership
in Golden Valley, Minnesota for more information. Are you looking for the 2016 Toyota Camry for sale in Minneapolis, MN? Let us know.
Looking for the 2017 Toyota Prius Prime for sale in Minneapolis, MN? It's coming soon to our Toyota store.
Click here
if you're looking for Toyota service in Minneapolis, MN.
Click here
if you're looking for Toyota parts in Minneapolis, MN.
Click here
for directions to our Scion dealership in Golden Valley, MN. Are you looking for Scions in Minneapolis, MN? Reach out to us.
Rudy Luther Toyota Scion is a Toyota and Scion dealership that provides new and used cars for sale to customers in Golden Valley and Minneapolis, Minnesota. We also sell to people in Crystal, St. Louis Park and Minnetonka, Minnesota.