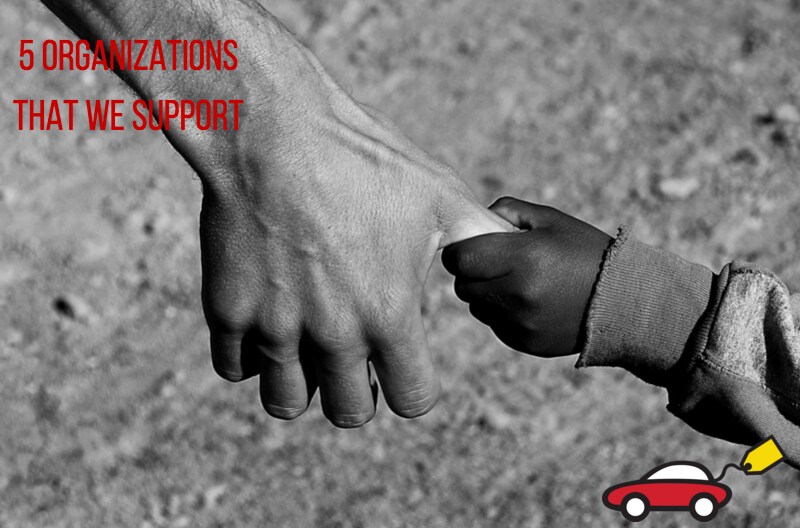 Our dealership is very involved in the community, especially when it comes to charity. It's something that's important to every team member here. We realize that there's a lot more at stake than just selling cars.
If you've ever been interested in helping out our state (which you should!) then we have some excellent resources for you. We'd love for you to help these organizations out in any way you can. If that means just donating $1, then perfect. Every little bit counts. Seriously.
Here are five incredible causes that our Toyota store works with.
1) Feed My Starving Children.
This is a non-profit that packs special meals for malnourished children and then ships it all across the world. They've fed kids in over 70 countries.
3) The Rock n' Read Project.
A program that teaches kids to read through singing. It has dramatically improved children's literacy skills for several years now, and is one of the more creative organizations we help.
4) The Angel Foundation.
Cancer not only affects your health, but also your finances. That's why this foundation provides financial aid, education and support for adults with cancer.
5) Cars for Neighbors.
Not everyone can afford a vehicle. But these days, it's almost imperative that you have your own transportation. Cars for Neighbors offers repair services and donated vehicles for those who qualify.
We appreciate your help. Let us know if you have any questions.
Contact our Toyota dealership
in Golden Valley, Minnesota for more information. Are you looking for the 2016 Toyota Camry for sale in Minneapolis, MN? Let us know.
Click here
if you're looking for Toyota service in Minneapolis, MN.
Click here
if you're looking for Toyota parts in Minneapolis, MN.
Click here
for directions to our Scion dealership in Golden Valley, MN. Are you looking for Scions in Minneapolis, MN? Reach out to us.
Rudy Luther Toyota Scion is a Toyota and Scion dealership that provides new and used cars for sale to customers in Golden Valley and Minneapolis, Minnesota. We also sell to people in Crystal, St. Louis Park and Minnetonka, Minnesota.