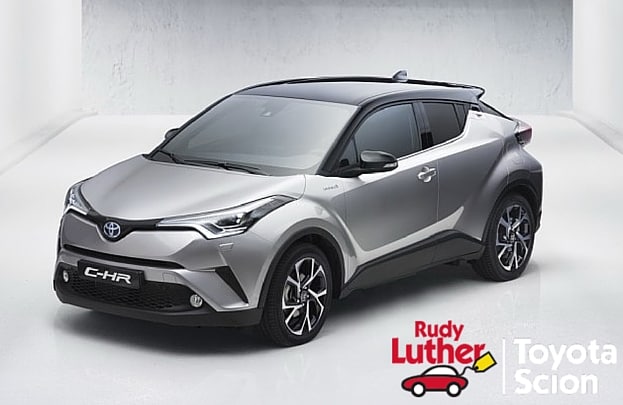 Ladies and gentlemen, we present to you the Toyota C-HR.
For the past two years, Toyota's hyped up brand new model has been nothing more than a concept, making its way around the world to various auto shows and teasing the fan base. When it was announced that Toyota would finally send the C-HR would go into production, there was a collective sigh of relief, because it was clearly gathering a ton of interest.
Our dealership is very impressed with the Toyota C-HR, and we can't wait to have it at our dealership later this year!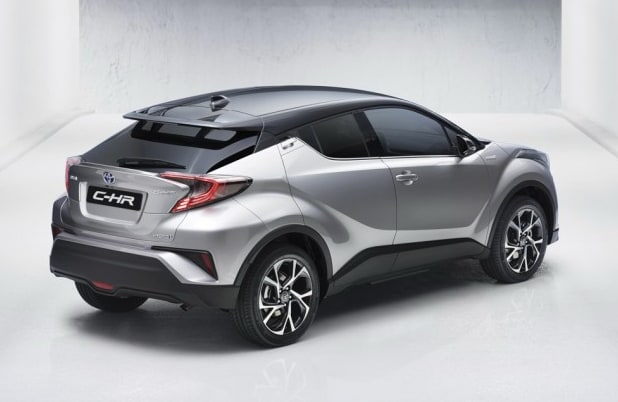 Toyota didn't change the model from its concept days, and we're perfectly fine with that. That's what got people on board in the first place. There were minor changes to the headlamps and lower front fascia, but they're barely noticeable. What you're going to get is a sleek, reliable vehicle that'll compete with the Honda HR-V, Nissan Juke and the Mazda CX-3.
Right now, we don't really know too much about what's going to be under the hood or inside the vehicle. These photos were leaked prior to the Geneva Auto Show, which is where the fan base will learn everything. But there have been rumors that the Toyota C-HR will offer a hybrid powertrain, along with a gas-only option.
We'll share information to everyone on our Facebook page as the time goes on, so please keep up there if you want to learn more. Now, who's ready for the Toyota C-HR?
Contact our Toyota dealership
in Golden Valley, Minnesota for more information. Are you looking for the 2016 Toyota Camry for sale in Minneapolis, MN? Let us know.
Click here
if you're looking for Toyota service in Minneapolis, MN.
Click here
if you're looking for Toyota parts in Minneapolis, MN.
Click here
for directions to our Scion dealership in Golden Valley, MN. Are you looking for Scions in Minneapolis, MN? Reach out to us.
Rudy Luther Toyota Scion is a Toyota and Scion dealership that provides new and used cars for sale to customers in Golden Valley and Minneapolis, Minnesota. We also sell to people in Crystal, St. Louis Park and Minnetonka, Minnesota.