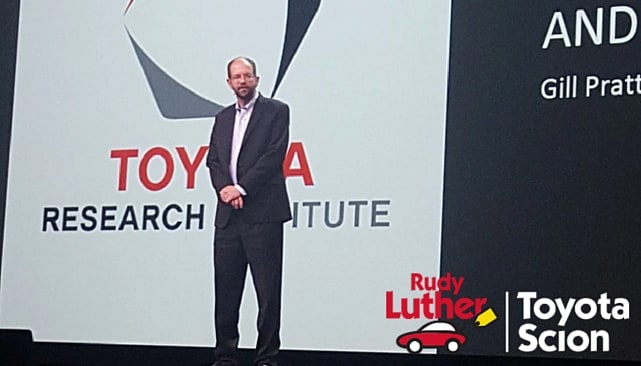 Over the past five years, the chatter of autonomous vehicles has grown louder and louder. Toyota just decided to advance the conversation.
Toyota Motor Company just announced they're opening a facility in Ann Arbor, Michigan that'll solely focus on research for a self-driving car. This is the 3rd Toyota facility of its kind. One resides in Palo Alto, CA and another in Cambridge, MA.
"TWI was drawn to Ann Arbor because of the strength of the university; the utility of the city and the Mobility Transformation Center, which we currently sponsor; the promise of the future American Center for Mobility Willow Run; and the proximity to, and synergies with, our two well-established Toyota Technical Centers nearby," CEO of TRI Dr. Gill Pratt says in a statement.
Opening in June, the facility will hire 50 full-time researchers to work on intelligence, robotics and materials science in order to make autonomous driving a reality in America.
So, what's the biggest reason for putting so much attention in this? In time, car accidents will become a thing of the past -- no more injuries, and most importantly, no more deaths.
What do you think of a self-driving Toyota? Would you trust it? Please let us know your thoughts on our
Facebook page.
We love to hear from car fans.
Contact our Toyota dealership
in Golden Valley, Minnesota for more information. Are you looking for the 2016 Toyota Camry for sale in Minneapolis, MN? Let us know.
Looking for the 2017 Toyota Prius Prime for sale in Minneapolis, MN? It's coming soon to our Toyota store.
Click here
if you're looking for Toyota service in Minneapolis, MN.
Click here
if you're looking for Toyota parts in Minneapolis, MN.
Click here
for directions to our Scion dealership in Golden Valley, MN. Are you looking for Scions in Minneapolis, MN? Reach out to us.
Rudy Luther Toyota Scion is a Toyota and Scion dealership that provides new and used cars for sale to customers in Golden Valley and Minneapolis, Minnesota. We also sell to people in Crystal, St. Louis Park and Minnetonka, Minnesota.